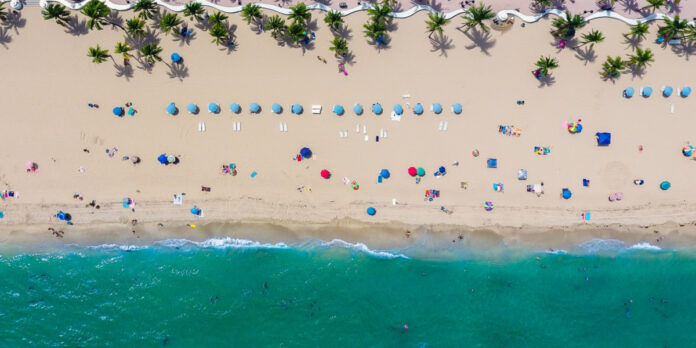 Reported cases of COVID-19 in the U.S. grew 27,219 in the past 24 hours, up slightly from the 25,223 we saw in the prior period. We've seen lower number on many Mondays and attribute it to a lessening of testing and hospital admissions on the Sabbath. The good news is that the rate of growth country-wide remains below 4 percent which is leading to talk about reopening.
The number of deaths attributed to the coronavirus also rose yesterday by 1,709 to 37,818, but remains well below previous daily highs in the two thousands.
The national data is consistent with numbers from New York, which continued to drop. Positive tests, hospitalizations and deaths are all lower. New York now has 247,512 cases and 16,103 deaths attributed to the coronavirus. An additional 4,500 in New York City are believed to have died from COVID-19 at home and in nursing homes, but with no test to confirm this, the numbers are not part of the official death toll.
Globally, 2.498 million cases have been reported, an uptick of 76,000, with 171,718 deaths, up 5,483. The UK reported its lowest numbers in weeks, including 463 deaths, which is less than half its peak. That bodes well for their progress against the virus. There are roughly 126,000 cases in the UK, which is the sixth highest total globally. Also in Europe, France just surpassed the 20,000 death mark, joining Italy, Spain and the U.S. France has more than 156,000 reported cases.
Hot Spots
As we reported yesterday, much of the growth in new cases is from hot sports, especially prisons, nursing homes and meat packing plants. For example, cases in the prison system now account for more than 20 percent of the cases in Ohio.
Cases in nursing homes inevitably have high death rates while a huge majority of inmates in the Marion Correctional Institute were asymptomatic.
Just last week, cruise ships, nursing homes, and business meetings were still the cause of many of the top clusters of cases. That's no longer the case. As of this morning, six of the top 10 clusters reported by the New York Times were in jails and prisons, two were in meat packing plants, and only one in a nursing home.
Reopening Begins, Slowly
In response to lower numbers, protests, and a dire need to restart the economy, state officials are considering various degrees of reopening.
Florida became one of the first states to relax its stay-home orders, reopening its beaches earlier this week. In South Carolina, department stores and flea markets were allowed to re-open on Monday. (We expect far more people will go to the beach than department stores.)
In Georgia, many personal services like haircuts, pedicures, massages and tattoos will be allowed, starting Friday. On Monday, the state is to reopen restaurants and movie theaters. I think the former is reasonable but the latter may be premature.
While many states have been extending their stay home orders, Tennessee will not. The order expires on April 30, meaning the state will reopen in 10 days. Ohio is also expected to reopen on May 1.
A Grand Experiment
I think it is great that a few states are going to reopen because they will serve as test cases for the rest of the country. Tennessee, for example, has only 7000 cases while Ohio has close to 13,000. Georgia has more than 18,000. As they reopen, we can monitor the situation and see how they do on a state-by-state basis. Do cases increase, and if so by how much?
Will people actually go to the movies and return to restaurants, and if so, in what proportion compared to pre-corona levels? How many people will continue to self-quarantine versus those that return to the pre-virus activities? The answer to these questions could have a huge impact on the economy and the stock market.
How many restaurants and other small businesses can actually afford to reopen? Will businesses check employee temperatures, require the use of PPE, and send home people who feel sick or develop symptoms? Will there be sufficient testing to test employees at companies where working conditions do not allow social distancing? Will individuals take actions to minimize the spread, or will revert back to their old behavior, and will this depend on their age? All important questions that can only be answered when things reopen.
By studying the states and businesses that reopen first, we should be able to garner important information about how the virus has changed behaviors and apply that to other states thinking of reopening. The reopenings can also tell us about the lingering impact on the economy. Will businesses boom or limp along? How quickly will unemployment claims drop and how close will they get to pre-virus levels?
Data related to the first states that reopen will probably be used to make important decisions on:
When and how other states should consider reopening.
When, where, and how Major League Baseball can open its season.
Whether or not colleges will open their doors and dorms in the fall for in-person classes.
The immediate future of college sports, the NFL and other sports.
How quickly car dealers and home builders can recover.
When people feel safe enough to leave their homes or choose to remain locked in.
Will businesses in states that reopen have a strategic advantage over those that don't?
Maybe the governors who reopen first will be hailed as visionary leaders or maybe they will doom their states to longer outbreaks and pay a political price. But someone has to go first, and we should be grateful these states stepped up because the lessons we from them will be critical to how we move forward.