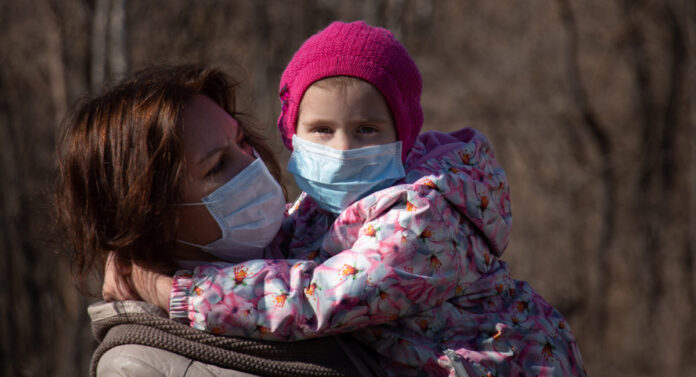 The number of reported coronavirus cases in the U.S. continued to grow in the past 24 hours, with 31,908 new people testing positive reported the New York Times. This 5 percent increase brings the total U.S. cases to 699,853. Globally, the number of cases climbed to 2.273 million, an increase of 92,000 or a growth rate of 4 percent.
The death toll in the U.S. remained above 2,000, with the 2,173 reported deaths in the past 24 hours exceeding the prior day's total. This 7 percent increase brought U.S. deaths attributed to COVID-19 to 32,838. Globally, deaths have now surpassed 156,000 and are growing at 6 percent per day. The death toll in Spain and Italy has surpassed 20,000, while France is closing in on 19,000.
Economic Toll Rises
Even as the death toll increases, people who want to go back to work are protesting stay home orders in states like Michigan, Minnesota, Oklahoma, California, and North Carolina. Protest in Utah, Texas, Virginia, Ohio and Indiana were planned for this weekend.
The majority of these protests are attracting hundreds of people, rather than thousands or more, but the longer shutdown orders persist, the more protests we can expect. In some protests, participants honked their horns and waved signs from the relatively safety of their cars, while others stood shoulder to shoulder. They appear to be made up of two groups: those protesting the impact of stay home orders on their lives, and those protesting the state stepping on their constitutional rights, including the "right of the people to peaceably assemble."
People are hurting financially. Rents are going unpaid. More than 22 million people have filed for unemployment, but it is taking weeks in some cases to get money to them, and many others are ineligible. That makes it hard to put food on the table.
Workers and small business people who want to reopen, and who can blame them? The economic damage being done to individuals is bad enough, but the long-term harm to the economy done by the loss of businesses will be even worse. JC Penny and other large retailers won't be the only companies to declare bankruptcy; many restaurants and mom and pop retailers and service companies will be swept under by the need to pay their bills while receiving no income.
I don't blame people for being upset about lost jobs, lost wages, lost businesses and, to some degree, lost futures. The economic side effects of the coronavirus will derail the financial well being of many and recovery could take years.
An Unexpected Disaster
From my perspective, issues regarding the constitutionality of executive actions and decrees prohibiting large gatherings and requiring people to stay home is less of a concern than the damage they are creating. If executive actions and emergency declarations are rolled back in a couple months, then I think the lives they saved will justify the exigent circumstances. If, however, governments use the excuse of the coronavirus to increase monitoring and tracking of individuals, if they invade our privacy further, if they prohibit the practice of religion, then I think protests and possibly more would be justified.
People protesting the unconstitutionality of those acts are laying a line in the sand. They are telling the government that we know what they are doing and we will not allow it to persist. We need protests like this to serve as a reminder to those who govern us that we are keeping a watchful eye on them,
At the same time, we are living through an unusual, unexpected disaster, operating with too little information and dealing with bewildering and surprising side effects. Our government is in much the same position, trying to do its best given a lack of knowledge and no effective tools. I'm willing to give them the benefit of the doubt, for the time being. Not forever, but for now.
At some point, the government needs to give the citizenry the benefit of the doubt. Educate us so that we can make informed decisions, provide a framework within which we should operate, and then let us make our own decisions, good or bad.
I'm planning to stay home and continue social distancing. You may choose not to. I'm OK with that. I'm also OK if you decide not to wear your seat belt or ride your motorcycle without a helmet.
For a look at how numbers have changed, check out yesterday's report or look back a full week.
Photo by Nik Anderson www.vperemen.com and was cropped and resized. Used under CC BY 2.0.