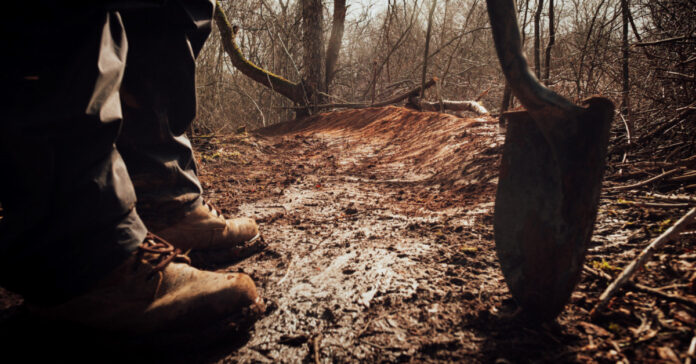 Today, I had one of those "thank goodness my boot is waterproof" moments when I stepped in what I thought was a pile of slush and I sank a goof three inches into what was actually a slush-filled puddle.
I have multiple boots, including insulated, waterproof boots. I was wearing the non-insulated lace-up work boots with a safety toe, but the waterproofing held and my foot stayed warm and dry. Had I know I was going to be slugging through the mud and slush, I'd have put on my muck boots with the rubber bottom and neoprene uppers. Those are some tough boots.
Proper footwear is critical on your retreat, homestead, farm, or for any other outdoor activity. I tend to prefer taller boots that offer some support and protection against a turned ankle. I also like the safety toe for chopping wood, lifting anything heavy, and working around equipment. Waterproofing is great unless it is hot and dry. I have a pair of marine-issue combat boots for that scenario.
Right now, I also have a brand new pair of work boots on the shelf in my closet in the box. If I wake up tomorrow to a societal collapse, it will be good to have a spare pair. In a post-SHTF world, it will probably be easier to scavenge clothes than footwear. If you find pants that are too big, just tie them up with a rope or belt, or make suspenders. You can still wear them. But wearing boots or shoes that are too big is far less comfortable.
If you end up needing to make your own footwear, moccasins are a good option, especially for around the house. You can also cut treads out from tires and make sandals or boots with a leather upper. It's good to have options, but you can see why I like stocking an extra pair or two of boots
The Big Thaw
We have finally thawed out enough to get down the mountain, so I ran errands, bought groceries, and got my first hair cut since mid-November. I had tried last week, but the barber shop had at least five or six people waiting in line, so I passed and came back this week. I was earlier in the morning and there was one fellow getting his hair cut and then just me waiting.
The barber and his first customer were comparing notes about COVID-19, and I overheard that they had both had it this fall. I honestly felt a little safer knowing he had already had it. After I clamored into the chair, we had a conversation that went pretty much like this:
"So, you were telling that other fellow about your case of COVID? Glad to see you recovered."
"Yeah, back at Thanksgiving. I still can't smell anything, but I've gotten part of my sense of taste back."
"Wow! Knock on wood, I haven't had it yet."
"How did you manage that?"
"I only come down off my mountain about once a week," I told him.
"I think that's the only way to not get it. Just avoid people. I war my mask religiously, but I got it anyhow."
While I recognize that not everyone can stay home and avoid contact with others, practicing what I have been calling self-imposed quarantine or self-imposed isolation does work. Are we 100 percent isolated? No. We go shopping once every week or two, and occasionally we see a doctor, get a haircut, make a trip to the hardware store, or otherwise venture out. But by reducing our exposure, we reduce the chance of getting COVID-19. So far. Knock on wood.
The Water Situation
Although we took steps to conserve water this past week, our spring-fed water never ran dry. Because climbing the hill in snow is a particular hassle, and coming down can be a bit dangerous even without the snow, I never went up and looked at the system. As a result, we don't know if the supply line froze but we had enough water in the storage tank to last through the cold snap, or if it ran free the entire time. I am hopeful that the changes I made by removing the flat spots helped resolve the problem.
In any case, it was nice to be able to take a full-length shower and do some laundry without worrying.