Fourteen months after the start of the COVID-19 outbreak swept through the U.S., I am putting what I hope will be a definite hold on our Monday report that has ran every Monday for months. We'll be back if COVID-19 is back, but we hope that won't be necessary. Coverage of fallout from the virus will continue.
This blog started as a way to kill time and report on my self-imposed quarantine, but has evolved into much more. Thanks to the many people who have checked in from time to time and especially to our regular readers.
India is still adding 1.5 million cases per week and may eventually overtake the U.S. to become the worst-hit country in the world.
For the record, the U.S. had 14,144 cases reported yesterday, the lowest number since March 24, 2020. I am officially calling for a big mask-burning party. I think the country could use a chance to let its hair down and celebrate our success.
Chicken and Bees Update
With a spate of nice, sunny weather, I've been working on the homestead. All the exterior panels on the chicken coop have been fit and the windows and doors cut. Although the photo below does not show it, the exterior has been primed and if the rain holds off, I plan to paint it on Monday. The coop should be finished by Memorial Day. Then I'll pull the fence and build the gates.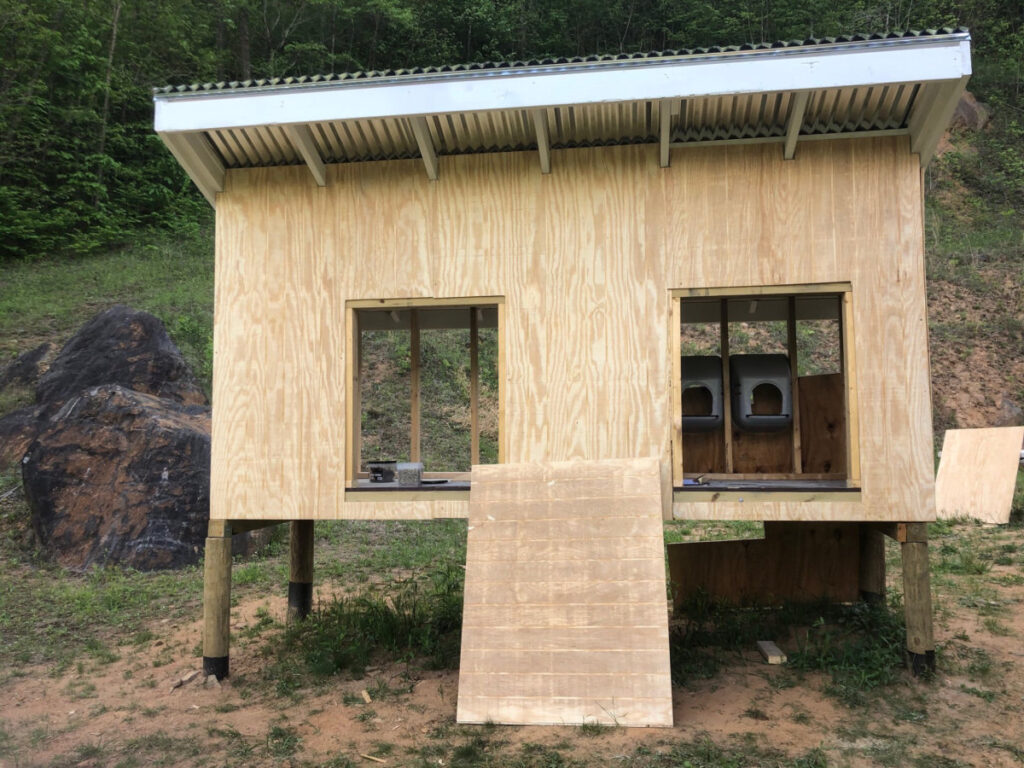 I also rebuilt my beehive stand, moving from my original cinderblock design to landscaping timbers and parts of leftover fence posts. All the big pieces are held together with lug nuts and the beams are screwed into place with 4-inch deck screws.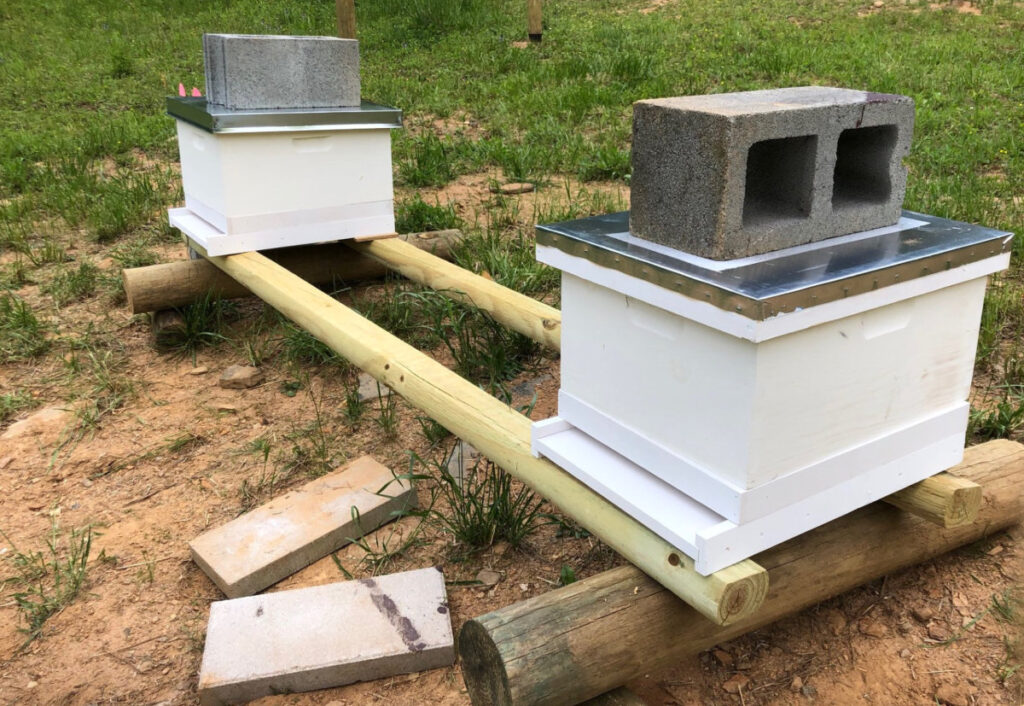 You can see the two hives in place and ready to receive a transfer of bees and frames from the nucs. (The openings are closed off, so no wax months or other pests should be able to get in.)
I hope my bees arrive soon! The blackberry bushes are getting bigger and bigger buds. A great nectar source, I would love to have my bees when they finally burst into bloom. From now on, I am going to order bees early have them delivered in March.
Checking Off the List
Both chickens and bees were high on the list after relocating to our prepper property, so it will be good to get them checked off. After the garden fence, we will build the compost piles and raised beds for the garden. There's also some masonry work to be done on the house, and my wife has a list of "honey dos" that I won't be able to ignore once the coop is finished.
We don't yet have solar or any alternative energy yet, but I don't see that happening this year, at least not on a very large scale. In a post-SHTF situation, we will be in the dark with the exception of some battery powered devices. Firewood will continue to be a work in progress.
Keep prepping! COVID-19 may be fading in the rear view mirror, but as I posted recently, I think things are getting worse, not better.