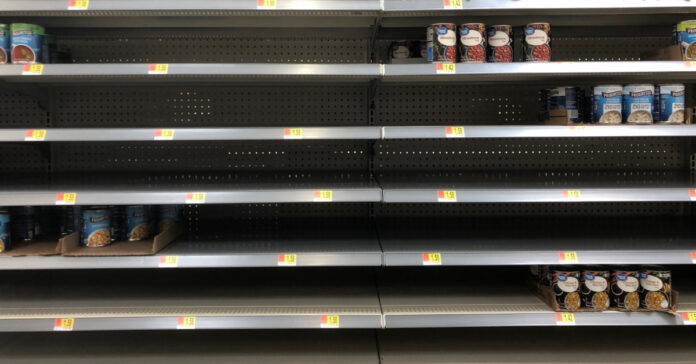 When COVID-19 started and restaurants closed down, food packaged for sale to restaurants suddenly have no destination. As sales shifted from restaurants to hones, there were food shortages because plants that put 25 pounds of chicken in a box or sold millions of pounds of French fries to fast-food chains could not repackage them for sale to consumers. Farmers poured milk down drains as school lunch programs ended, farmers plowed potatoes under, and warehouses for frozen foods were filled to their gills.
Now, the re-opening of restaurants is causing disruption again, this time in reverse. The sudden demand as COVID-19 restrictions are lifted is challenging the supply chain. Even corrugated cardboard and refrigerated truck availability are limited. According to the article "Food Supply Chains are Stretched as Americans head Back to Restaurants" in the Wall Street Journal:
"Restaurants, hotels and institutional food-service operations are coping with big price swings on staple ingredients and erratic availability, according to food and beverage consulting firm JPG Resources LLC.

"The cost of pepperoni jumped 60% over the past five weeks for one independent pizzeria in Indiana, JPG Managing Director Glenn Pappalardo said. A deli in the state is only getting about 40% of the chicken it has ordered from suppliers, he said, while flour and tofu are out of stock about half the time.

"In the past few weeks, menu mainstays like frankfurters and french fries have been in short supply, said Suzanne Rajczi, chief executive of Hudson, N.Y.-based Ginsberg's Foods Inc., which serves independent restaurant operators in the Hudson Valley and upstate New York."
But as bad as these challenges are, the biggest impact on the food and hospitality industry may be a lack of workers as many hourly employees would rather stay home and collect enhanced unemployment benefits.
Meat Eaters Hit Hardest
This just in: An article on how the cost of red meat and chicken are up more than prepared foods, seafood, fruit, and toilet paper. Check the graph published with the article and see how about ten times as many of these grocery items cost more today than they did just six months ago.
When the food supply chain refocuses on the commercial market, expect that to cause more ripples in the grocery store, where most of us buy our foods. Who knows what will go out of stock next?
It seems like we are hearing about a new food shortage every week: Chicken wings, ketchup packages, pet food, berries, tuna, chicken breasts, flour, and olives. This is when having a robust prepper pantry is a Godsend. It provides a cushion to draw upon in times of tightness and can be restocked with shortages end.
Stockpiling Protein
Back in March, I talked about balancing the macronutrients in your prepper foods and how many commercially prepared long term storage foods have too many carbs and not enough protein. I also addressed how to store protein inexpensively, besides the traditional rice and beans.
Yesterday, I watched the video below from a prepper I've corresponded with in the past but can't say I really know other than through his YouTube videos, which I find are often spot on: The Alaska Prepper. In the video, he addresses the chicken shortages and other meat deficits that may be in our future. I recommend you check out this video and some of his others: