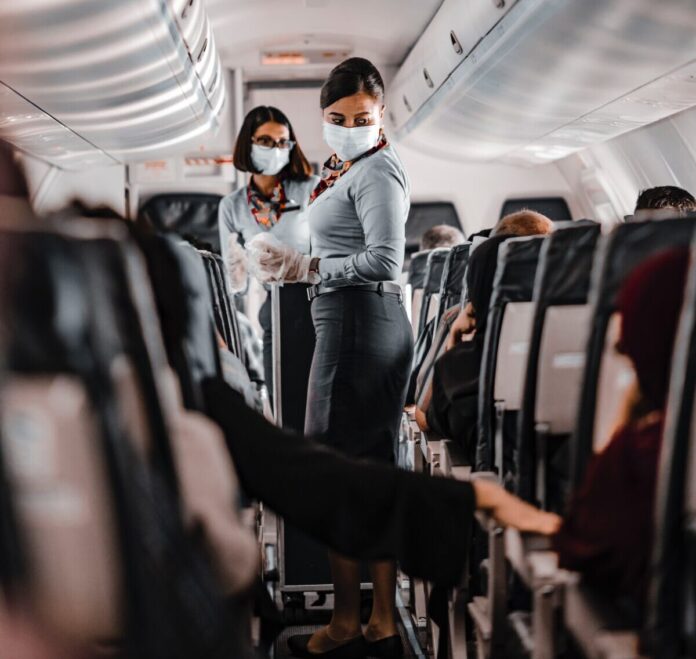 Back in the early 2000s, we would fly to the relative's house many states away for Christmas. I think it lasted three years before I stopped it because air travel is a miserable way to spend Christmas vacation.
This year, it's even worse with thousands of flights canceled and many more delayed. The reason? COVID. And now that the holidays are over, the impact of COVID is going to be even worse.
Last week, it was a shortage of pilots and flight crews which resulted in massive inconvenience. What are you going to do when it is a shortage of truck drivers, grocery store workers, and teachers? Who's going to work in hospitals when the double-vaccinated nurses are out sick?
Last week, it was cruise ships, with more than 80 having an outbreak. I think of these cruise ships as the canary in the coal mine. Those onboard outbreaks mean we are just seeing the early impact of the Omicron variation. I expect hotels will see bookings drop and other aspects of the travel industry will go into a slump. Already major companies have said they will not attend the Consumer Electronics Show in Las Vegas, one of the season's major shows. The show was cut back one day and will run from January 5 through 7. Curiously, the organizers apparently felt it is safe to go for three days, but not four.
Last week, cases in New York and other cities in the Northeast spiked. This week it will head south and west. Then it will creep into rural areas. It hasn't hit the meat packing industry yet, but I expect it will.
Flashback to 2020
Back in the spring of 2020, they locked us down because of fear. Governors forced businesses to close because of CDC recommendations. Employers sent "non-essential" workers home to keep them safe. Schools closed out of fear that kids would get sick, or perhaps bring the virus home to an immunocompromised person at home.
With Omicron, we may not need government intervention. Business like restaurants may be forced to close because they can't staff the dining room.
This time around, people are going to stay home because they are sick. We're talking several million people per week. The airline industry won't be the only one disrupted. For example, if you take mass transit, expect disruptions as drivers and train conductors are out sick. If you go to Dollar General and they seem short staffed, it's probably because they have employees who are home with COVID. When your favorite fast food restaurant closes early, it may be because they don't have the staff necessary to stay open.
Letting people and businesses make their own decision is the way it should be. We don't need the Federal government to tell us what to do. People know enough about the virus to make their own decisions.
It's Going to Get worse
If we use 2020 as a guide, we can also expect supply chain disruptions and the possibility of social unrest, especially if we have a long hot summer. There are plenty of things in the world today that can lead to frustration and anger. COVID is just one of them. The economy is another, and the progressives and socialists will probably freak out when it becomes clear their agenda is failing in Congress. There is also the threat of Bird Flu, which is hitting Israel. That may affect the food supply and it is also deadly to humans.
I suggest you keep the freezer and your prepper pantry full.
Buckle up, folks, and prepare to ride out another rough year.