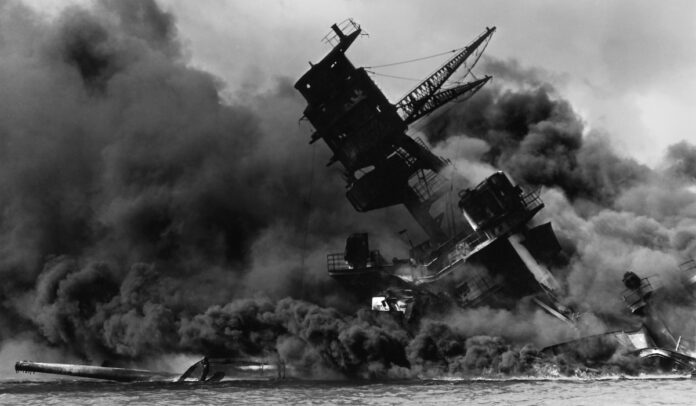 When historians look back at the start of World War III, they will point to the Russian invasion of Ukraine. That will seem obvious in hindsight, even if most Americans are oblivious to it today.
Of course, most Americans living today probably think WWII started when the Japanese bombed Pearl Harbor. That may have been the catalyst of the United States to put boots on the ground and planes in the air, but the war began more than two years prior when Germany invaded Poland.
Unlike Americans, the Poles have learned from their history. They are preparing for what may be their Pearl Harbor. Maybe it will be an attack from Belarus. Maybe it will be Russian missile strikes on Warsaw. Perhaps it will be the use of a tactical nuclear weapon. While no one knows if or when the Russian will attack Poland, the Poles are preparing for it, sending men and material to the border, building their armed forces, and buying and building arms.
If Russia breaks through the Ukrainian lines and heads west, Poland may advance east into Ukraine (with or without an invitation) to stop Russia before it reaches their borders. The Russians are not alone in wanting a barrier between them and their enemies.
Germany, like the U.S., is taking the threat of World War III less seriously. They just bought an anti-missile system scheduled for delivery in 2025 and announced that they won't reach the goal of spending two percent of their budget on defense this year. They have lost the sense of urgency as the fire lit under them by Russia's invasion has diminished. Germans are apparently as oblivious to the dangers of a European war as most Americans.
Unavoidable
Regardless of what German politicians think, a broader war looks unavoidable. The conditions are ripe, the lines have been drawn, and the initial shots have been fired. Unless something changes, there is little hope for peace. Global war is inching closer.
Even if a new American president wanted to end the war in 2025, that might encourage Russia. It might cause China to attack Taiwan, thinking the new president would want to avoid that war as well.
The question is not if there will be another World War, but when. The increasing frequency of attacks on Moscow, the threat of longer-range missiles launched from Ukraine, or Ukraine F-16s, is likely to bring that day closer.
Even if the Ukraine war fizzles out as both sides harden their lines and make little military progress, the cold war will continue. Russia will remain under economic pressure. Putin will be under tremendous social and political pressure. Russia's relationship with China will strengthen. The BRICS nations will have more time to act against the global financial structure. Standing down without losing face or territory will be almost impossible.
Prepare
We live in a time of hurricanes, flash floods, mud slides, forest fires, droughts, crop failures, record-setting heat, and many other disasters, but most of these events are naught but regional inconveniences when seen on the global scale. The next world war will kill more than all of these natural disasters combined. Global war is, by definition, not regional. Nuclear war is not an inconvenience. The collapse of global trade will not be minor. The next world war will upend the status quo more than anything we have seen in our lives.
That's what we should prepare for. With any luck, it's what you've been preparing for since February 24, 2022.
You can prepare like Poland, with a sense of urgency, or you can prepare like Germany, and go slow, crossing your fingers that nothing will happen this year. Maybe you think you can prepare like the United States and have someone else to fight for you while you hand them weapons and whisper advice.
I draw an analogy between our preps and those a medieval castle might make when it fears an attack. I have increased my moat and buttressed our walls. We continue to build our stores. We have a secure water source. The fletchers are making more arrows. The soldiers drill regularly. Our scouts are in the field, on the lookout for threats. We made the necessary plans. There is some tension in the air, but life goes on.
That's what it means to be a prepper.