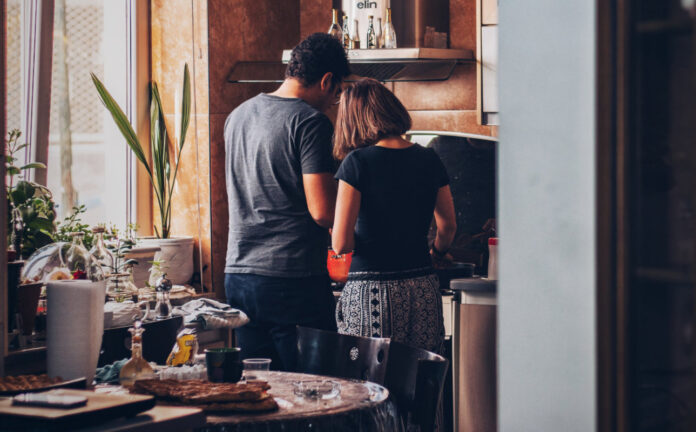 At the beginning of the coronavirus crisis, there was so much panic buying and stocking up that grocery stores were out of many foods and some were almost stripped bare. In the month or so since then, the food supply has bounced back, with many items were back on the shelves, thanks to factories running extra shifts, distribution centers pushing food out at record rates, and truck drivers driving extra hours under extreme conditions. But there are still holes on the shelf, and even Amazon.com can't get you groceries like they once did.
We're seeing first-hand how vulnerable out supply chain is. One missing link, and it collapses. As simple diagram of the supply chain looks like this:

Farmers and producers are a huge and important step. They need money, seed or stock, equipment, labor, and good weather. Both plants and animals need protection from pests and disease. Then they must get their products to the processor, which may be a grain mill, a meat packaging plant, frozen-food company, canner, etc. The processor may also combine multiple ingredients into a processed food. In this case, they are dependent on multiple famers or other supplies, some of whom may be in other countries. Chemicals and other additives are also required. If a single item is missing, the product does not get made.
Once the product is made, it must be packaged, which requires specific machinery and pre-printed packaging. This has been a sore point for many producers used to selling to the restaurant market. Selling hundreds of thousands of chicken breasts to Chik Fil A requires complete different packaging and distribution channels than selling hundreds of thousands of chicken breasts to families who are now cooking at home.
Transportation and warehousing are also issues because many items have to be kept and transported in cold storage or a freezer which require specialized rolling stock to be at the right place at the right time. Many fruits and vegetables, as well as milk and fresh baked goods, will be fresh for only a few days or, at most, weeks. Deliver them to any step in the chain a few days too late and they are no good.
Farm to table this is not. The standard food supply chain is a delicately balanced, carefully crafted system that works great, until something doesn't. Small failures can be overcome. Too many failures brings it crashing down.
Getting Food To People
On Wednesday, Sonny Purdue, Secretary of Agriculture said, ""In the United States, we have plenty of food for all of our citizens." That's true. What he didn't say is that getting it to everyone might be a problem.
He was specifically addressing concern raised by Smithfield foods that there could be a "protein shortage" if their South Dakota pork processing plant cannot re-open soon. (I think he likes to call it protein to avoid reminding squeamish people that they are eating animal flesh.) Large chicken processors and other meat processors have also been impacted by Coronavirus.
COVID-19 has also infected grocery store workers, a critical final link in the chain.
But the biggest problem I see in feeding America is that too many people can no longer afford food.
No Income Means No Groceries
But the biggest problem of all is the millions of recently unemployed that suddenly cannot afford food. Many were hourly workers or others living paycheck to paycheck. No paycheck means no money for groceries. The media has been full of stories about lines miles long waiting to pick up food.
The stimulus checks might help in the short run. Unemployment and welfare might help beyond that. But many people who find the cupboard is bare turn to food banks.
Food banks and smaller food pantries, along with soup kitchens and other programs that deliver food to the elderly and infirm, such as Meals on Wheels, are experiencing a host of problems, from a shortage of volunteers to a shortage of food.
Many of the volunteers who work at these programs are retirement age, and when they heard that they were in the risk group, they stopped volunteering and stayed home. As a result, many food pantries that server small towns and rural counties have closed.
Another problem is the loss of food that used to be donate by restaurants and by grocery stores, since the former have closed and the latter are selling everything they can get their hands on. Even individual donations are down because people are keeping it for themselves or because companies and churches that used to host food drive and collect canned goods are closed.
As these article demonstrate, food banks are being flooded with customers:
Food Storage = Survival
Whether you consider yourself a prepper or not, COVID-19 should clearly illustrate why having some extra food on hand is a very good idea. We offer a free PDF report that demonstrates how to set up a 30-day supply of food for two people that does not require refrigeration and will last for several years. We're not selling anything here; you can buy everything you need at Costco, Sam;'s Club, Target, Walmart or your local grocery store.