For some of you bugging out may mean putting on a backpack and your walking shoes, but we expect the majority of people coming to Pete's Prepper Property to arrive by truck, car, or not at all. If they can drive, they can bring lots of gear, so we created a list spelling out what we want them to bring and distributed it to family and prepper friends who may show up here as a regional or national disaster unfolds.
Below a slightly modified version of that lists of items. The list is in priority order and should serve serve as a reminder when they decide to leave home and head to our place.
Individualized Items
Because we are all different shapes and sizes and have individual likes and dislikes, we think it is important for people bugging out to bring things for their own use. The section below lists our recommendations:
Warm, durable clothing and rugged footwear for each member of your party. Rain gear, hunting gear, thermals, and outerwear are important. Bring plenty of sweaters, sweatshirts, and jackets. We'd prefer you bring too many clothes and extra shoes and boots rather than too few. Note: we are far enough up in the mountains and it never gets that hot here, so don't overdo it on shorts and hot-weather clothing.
We don't have enough pillows and blankets to accommodate a dozen people, so bring warm bedding and pillows. Full and queen sheets are best, plus comforters, blankets and sleeping bags. We heat with wood heat, which means it is warm in the central part of the house and cooler in the bedrooms and as the fire dies down late at night, it gets even colder. Plus, if everyone shows up, we don't have enough bedrooms, so some of you may be sleeping in the basement and possibly in hammocks.
At least two towels and wash cloths per person. Again, we do not have enough of these for a dozen people.
All the medicine you require and any OTC medications and vitamins that you desire. We have general first aid supplies and tac med gear, but if you take regular pills, use creams and lotions, or have other special treatments, bring them.
Any personal hygiene items you like or require, like specialized soaps, shampoos, lotions, deodorants, etc. This includes razors, Q-tips, facial cleansers, combs, brushes, nail clippers, tweezers, etc. At some point, we may all be down to homemade soap and shaving with our knives, but let's push that day back as far as possible.
For those with prescription eyewear, bring spare glasses, plenty of contacts and solution, sunglasses, reading glasses, and related items.
Every person should have a travel mug, Yeti tumbler or similar cup; a knife, fork and spoon; and a plate and bowl (non-breakable is best). We may not have enough place settings to go around. A refillable sports bottle, canteen, or other water bottle would also be useful.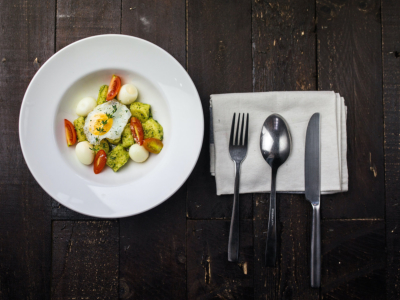 Anything related to your special skillset. For example, if you are a nurse or doctor, bring as much medical-related gear and equipment as you can. If you sew, bring sewing supplies.
Food Related Items
While we have a good amount of food, feeding eight to twelve people is a different story than feeding two to five, so additional food is always welcome. Also, much of our stored food is basic staple items, so anyone wanting special ingredients needs to bring them. Be advised that menus are going to change after a TEOTWAWKI event as everything will need to be cooked from scratch using limited ingredients.
All non-perishable foods are welcome. This means things in cans, jars, bags, and boxes that do not require refrigeration. (Don't bring frozen food unless you also bring your freezer, are certain our electricity is on, and have called us first.) We do welcome eggs, butter, cheeses, and cooking oils. We recommend you bring your favorite foods, ingredients, spices, herbs, etc.
If you have more #10 cans, pails, or buckets of dehydrated or freeze dried items than you can bring, we need vegetables, fruits, meats, cheese, baking mixes, beans, and powdered eggs the most.
We need baking related items, such as flour, sugar, extracts, chocolate, and baking mixes and kits. We also welcome special baking pans, muffin tins, bread pans, etc. Hand-crank mixers and other manually powered devices are welcome as we may have no electricity.
A pressure canner and any cans, lids and accessories. If you have pickling salt, pectin, sugar and other related items, you can include them as well.
Tools and supplies for butchering meat.
Coleman stoves and fuels, plus spare parts.
If the power is out, and it is likely to be in many emergencies, we'll be cooking over an open flame, so bring cast iron cooking supplies like Dutch ovens, lid lifters, and cauldrons.
If you garden, bring your seeds and hand tools. Seed starting materials are also welcome.
Self-Defense items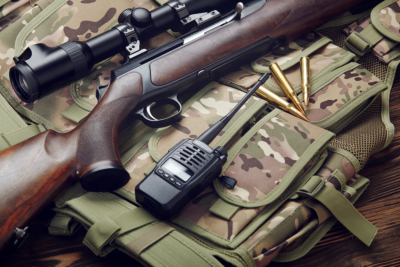 We definitely consider guns to be part of our preps, and some of the folks butting out to Pete's Prepper Property have military and law enforcement experience. Others are casual shooters with little or no training.
Guns, especially those that match our standardized weapons systems and calibers, plus your favorite hunting rifle. (We include a list our standard weapons platforms and the calibers we stock as well as a list of those we don't stock, like .380 and 20 gauge.) Bring related gear, including magazines, cleaning supplies, spare parts, etc. Crossbows, compound bows, knives and other weapons are also welcome.
Binoculars, spotting scopes, night vision devices, and other useful optics.
Body armor/plate carrier with magazine pouches
Outdoor Items and General Gear
Bugging out to an isolated home in the mountains means you will be working outdoors, probably more than ever before in your life. We don't need your lawn mower, but other hand tools are welcome. For exampe:
Tools for harvesting firewood, including chainsaws and accessories (spare chains, spark plugs, sharpeners, bar and chain oil, gasoline, 2-stroke oil, chaps, tools, etc.) hand saws, axes, hatchets, mauls, wedges, files, etc.
Outdoor gardening tools and other non-workshop hand tools.
Any solar panels or chargers, solar-powered devices, battery chargers, battery powered devices, etc.
Radios, including hand-held walkie-talkies, ham radio components, hand-crank radios.
Your favorite books, survival related books, cards, and board games. We may need something to help pass the time on those long winter nights.
Bonus Items
Bee hives and bee-related equipment.
Chickens, chicken feed, feeders, waterers, grit, and other related supplies.
Four wheeler(s) are welcome if you bring lots of gas cans
---
What's on your bug out list? Did we forget anything? Leave us a comment below.
---
If you enjoyed this article, you might like The Dirty Little Secret about Bugout Bags or 10 Tips for Buying Prepper Properties.