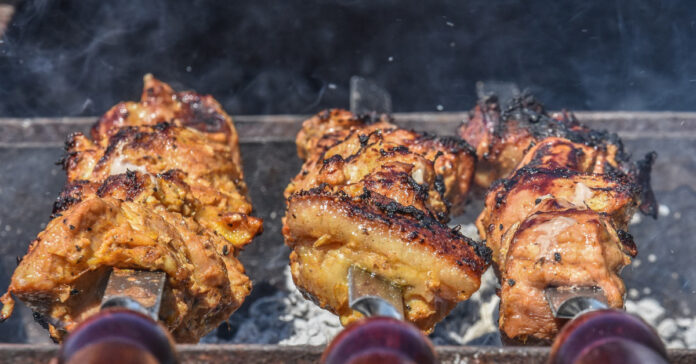 That was fast. Just six weeks after the invasion of Ukraine, food riots have broken out in Sri Lanka, Peru, and are brewing in Egypt. According to this article, Pakistan, Nigeria, Columbia, the Philippines and even Turkey and India are vulnerable counties and may be next on the list.
Food inflation, caused in part by shortages, is the culprit. In countries where buying food takes a large percentage of the average citizen's take-home pay, a ten percent increase is enough to cause anger and riots. People living in the third world can't cancel a few steaming services or step down to a cheaper cell phone plan to have more money to buy food because they don't have these services. They can't cut back on eating out because they don't eat out. Many of them already do not eat meat and rely on basics like bread, rice, and beans.
Hard to believe, isn't it? We are experiencing 20 percent food inflation, yet we're the lucky ones. We will pay more, but most of us won't starve.
Prepare for Rationing
During the great toilet paper shortage of 2020, stores limited how much you could buy. Expect food rationing to become common later in 2022. First, wheat products like bread and other baked goods, cereals, flour, and past will see price increase and then purchase limits. As people and companies turn to corn, rice, and potatoes to replace wheat, those items will see price increases as well. If harvests are bad due to weather events or a lack of fertilizer, you could see limits on how much rice or potatoes you can buy at one time.
If bird flu gets much worse, and there is no sign it is letting up, they will ration eggs. Chicken meat will grow more expensive, too. I doubt they will have to ration beef; it will be so expensive most of us won't be able to afford it.
When stores set limits, you can get around them by going to a different store or a different location. If your local store has chicken breasts but you can only buy one package, you can call your spouse and pick some up as well. When the government mandates rationing, they put into place a mechanism that limits what you can buy for the entire family.
During World War II, the government used ration books. Today it will probably be an app. That means you can't fool the system unless you visit a black market or trade with a friend. For example, let's assume they limit you to buying one pound of beef per week. Your friend is a vegetarian. They don't normally buy beef, even though it is allotted to them, so they buy the beef and sell or trade it to you for your ration of beans.
Price Controls
What's worse than rationing? Government-mandated price controls. This is when the government set the price for a commodity or prohibits price increases from current pricing. The problem with this kind of market intervention is that some producers lose money selling at the set price, so they stop producing or direct their output to the black market. That results in even less food in the store.
Besides suppliers who sell through "unapproved outlets," grocers and other outlets may redirect food to the black market. If they can only make 20 cents by selling an item at the government-mandated price but can make $1 selling it to a black marketer, many will redirect some of the food from their loading dock to the black market just to keep their lights on.
You might think of a black market as illegal, but I prefer to think of it as an example of a free and unregulated market. The prices at the black market reflect an item's true value, not what some government entity says it should cost.
Black Markets
Black markets pop up when legitimate, government-regulated suppliers cannot get items.
If your pharmacist can't get your prescription, the drug is probably for sale on the black market. You need more gasoline for an upcoming trip than you are allowed to buy, so you go to a tanker truck parked under the overpass where they fill your tank. Sure, it costs twice as much as the Exxon station, but you can buy all you want.
Think of it this way: The government hasn't been able to control the sale of illegal drugs despite a "war on drugs" that has lasted 40 years. Do you honestly think they can stop people from selling food? I expect many local cops will look the other way. They need food, too.
Here's how it might work: You get an encrypted message from your black market app telling you what's available that day with prices in dollars, silver, and Bitcoin. Using a VPN, you place your order and specify your payment method. Then you wait for a message telling you where to meet. Once you get the details, you walk to the specified location where a guy greets you by the name you gave them and tells you to walk with him. You pay him, and he leads you down the sidewalk. At an abandoned store front just a couple blocks away, someone walks out and hands you a bag. You shove it in your backpack with a quick word of thanks and cross the street. Your escort says, "See you next week."
You get home and are delighted to see the catfish looks fresh, the two-pound bag of flour is a brand you recognize, none of the eggs broke, and the two oranges–all you could afford–are juicy and ripe.
The World has Only a 90 Day Food Supply
While we are on the topic of food shortages, the video below is well worth watching. It discusses the importance of wheat on the global market and will drive home the point that we are on the edge of a global food crisis faster than anything I can tell you.
For example, globally there is only enough food in warehouses for 90 days. When food production stops, as it has in Ukraine, nothing replenishes those warehouses and food runs out. It does not run out everywhere, however. The wealthy First World countries can afford to pay more for the food, so it gets sold to them. The countries without great wealth–like Nigeria and the Philippines, where per capita income is less than $6,000 per year–go without. The result is fewer calories for populations that are already lean and hungry. Suddenly, starvation is looking like a genuine threat for the poorest of the poor, on a scale the world has not seen for the better part of a century.