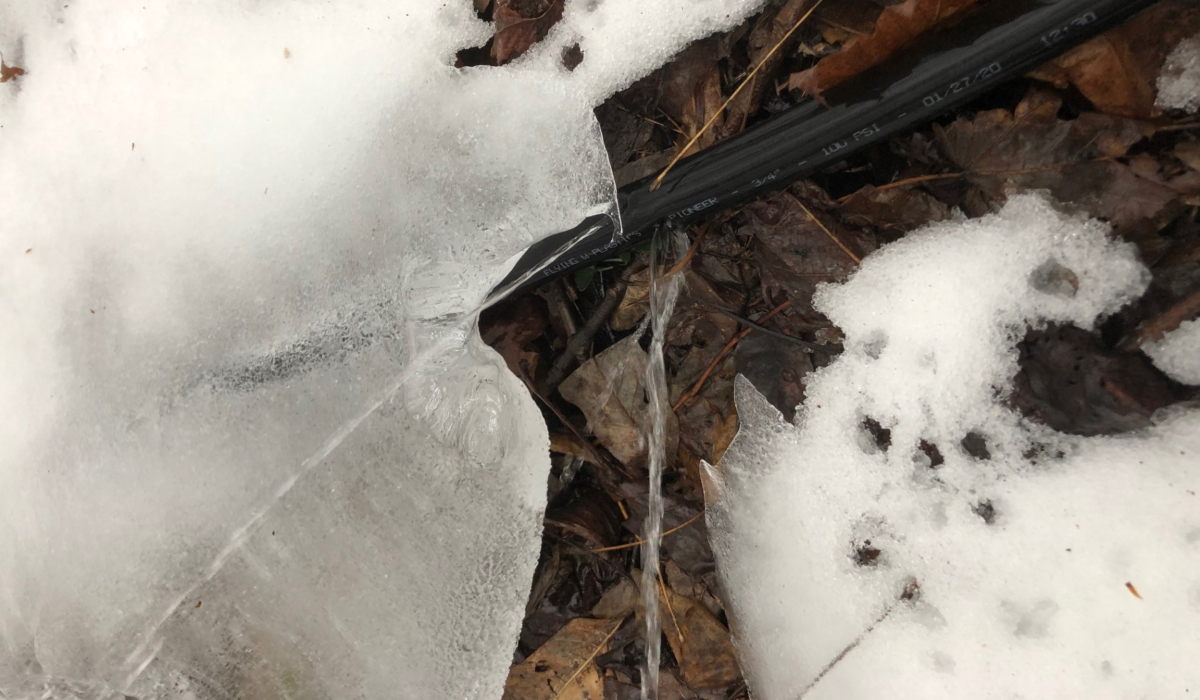 I climbed up our mountain yesterday for the first time in about six weeks.
I didn't have a sudden urge to climb the mountain, but a contractor stopped by to talk about burying our water pipe, and I took him up all the way to the spring head. It had rained twice earlier that day, so the temperature was relatively cool, but the humidity was high. The canopy of trees meant we were in shade the whole way, for which I was thankful. Still, I worked up quite a sweat. So much so that as soon as I came inside, my wife told me to change into a fresh T-shirt.
Weeds covered the path, some of them three feet high, but on the plus side, I found the ripest, sweetest blackberries of the season. I'm planning to head back up there and harvest as many as I can. The hike back down was slippery, but not as dangerous as when it has been snowing.
I was pleasantly surprised to find the hike wasn't as bad as I feared. We stopped to catch our breath a few times. Surprisingly, I was in at least as good a shape as the contractor. It's been my experience that the local mountain guys can usually run circles around me. They are often wiry fellows who have been climbing mountains all their lives. This guy was beefier, but big and strong. It may be that walking the dog continues to pay off in terms of my physical fitness level.
We talked about deer hunting, burning firewood for heat, heavy equipment, and other stuff two guys living in the mountains care about. We knew many of the same people, which made me feel pretty good since we've lived there less than two years. In any case, I liked this contractor. Now we just have to wait for his estimate.
Burying the Pipe
The plan, assuming we go with this fellow once I get his estimate, is for him to use his 60-horse-power excavator with an 18-inch bucket to dig up the side of the old logging road the pipe runs along and bury our existing pipe. He suggested we bury a second pipe at the same time, so if anything went wrong down the road, we could easily swap over to the second pipe. That struck me as a good idea, but I'll wait to see the cost before I decide.
The benefit, of course, is that as long as we go below the frost line, our pipe should never freeze again. That means no more running up the hill to shut it off before a night when the temperatures drop into the low teens or trying to thaw it out afterwards. It will also protect the pipe from critters biting through it, which has happened, and from someone on a 4-wheeler driving over it and damaging it. Better yet, it would prevent tampering. Right now, the pipe is above ground and in plain sight. Once we bury it, no one will stumble across it and decide to cut out a section just to be malicious or, in a post-SHTF situation, to cut off our water supply.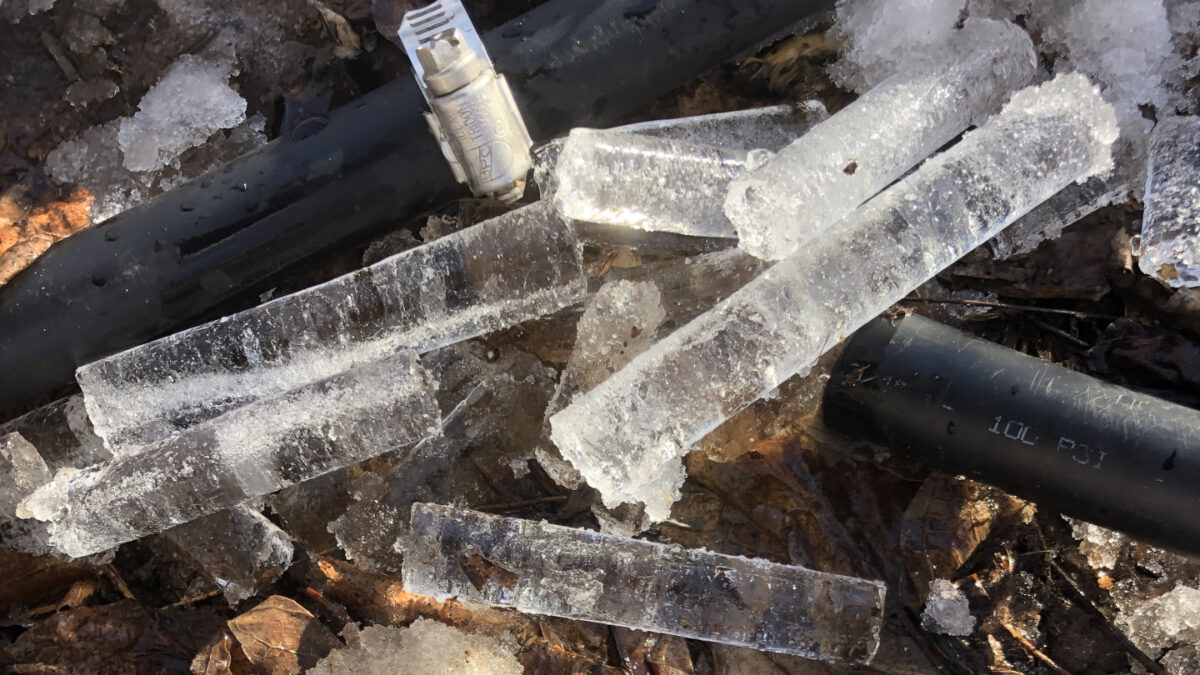 Finally, this will make it easier to live here as we grow older. There may well come a time when we can't climb up the mountain. With any luck, that won't be for another 20 years, but why tempt fate?
Prepping Infrastructure
I've discussed infrastructure as it relates to prepping a time or two before. This is a good example of an infrastructure improvement we are making for our own convenience that also has prepping benefits. Water is one of the Big Three of survival (the other two, of course, are food and shelter). Burying the pipe means we will not only have drinking water in an emergency, but it helps assure us that we will have running water for years to come.
As you look at your house or your retreat, consider its suitability for life post-disaster. Think about things you can do to improve its livability if you had no utilities for an extended time. Is there anything you can do now, while parts are still available, to improve your survivability or to make your home more comfortable? This might include installing solar power or wind power systems, building a rain collection system with a tank, installing a wood stove, and adding outbuildings for livestock.
I think the best improvements are those that add value before the SHTF as well as after. Some of the infrastructure improvements we've already made fir that criteria, including building the chicken coop and run, constructing raised beds, and fencing the garden. Three are also many smaller items, like installing a new man door in the garage and adding motion-sensing lights.
This blog often stresses stockpiling food because it is an easy first step for preppers and because you can never have too much food. While food is important, don't let that blind you to other preps you should make, from infrastructure to self-defense. We may need them all.