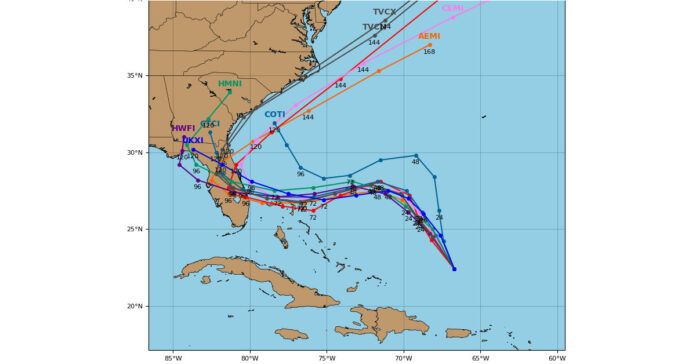 A storm that might become Tropical Storm Nicole is forming just north of the Caribbean and may strength before it heads towards the Bahamas as the East Coast. While it could his as far south as Florida, it is also likely to sweep up the East Coast, drenching everything between Florida and Canada.
While high winds are a danger, the chief concern will be excessive rain and flash flooding.
Published 11/6/22. Read full article.
UPDATE
AccuWeather is now reporting that this storm has strengthened and could now hit Florida as a hurricane, dubbed Hurricane Nicole. Storm surges of three to six feet are expected from West Palm Beach, Fla, up to Savannah, Ga.
Update published 11/7/22. See new report.