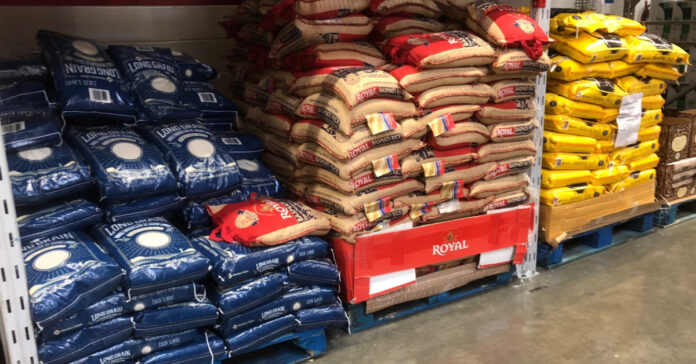 India, which is responsible for 40 percent of the global rice supply, has halted exports of non-basmati rice. This is raising alarm and grain prices, as it comes just days after Russia withdrew from the Black Sea Accords, which allowed wheat and other grains to be exported from Ukraine through the Black Sea.
India's ban on rice exports follows last year's ban on wheat exports. The countries hardest hit will be those in third world, Middle Eastern, and African countries, followed by China.
The Rice Export Ban
India moved to ban rice exports after bad weather hurt the domestic crop and drove up prices. By keeping all the rice for domestic use, India will assure an adequate supply for its populace and keep prices down. The same El Nino weather system that is bringing high temperatures to much of the U.S. is being blamed for the crop damage in India and is expected to produce less rain than normal in other parts of Asia. The rice-growing region of China, for example, is experiencing a level of drought not seen for more than 20 years. China is the world's largest rice producer, just ahead of India.
India is making a smart move. By taking care of its people first, it is doing what a responsible government should do. It is not only reducing inflation at home, but the government's actions will reduce the likelihood of protests or a revolt. Food riots can undermine a government, as we saw last year in Sri Lanka and more than a decade ago during the Arab Spring.
But what is good for India may be bad for the rest of the world. By reducing the amount of rice available for purchase on the global market, the ban will drive up global prices which are already at a decade high. Even countries that don't buy Indian rice will see prices increase due to the law of supply and demand.
In the U.S.
According to this article, people in the U.S. are already lining up to buy Indian rice. Yet only a tenth of the world's rice is consumed in the U.S. The bulk of it goes to Asia.
In my recent visits to Costco and Sam's Club, Jasmine rice, basmati rice, and long-grain rice have been in good supply. Because the U.S. produces more rice than it consumes, we should not see a shortage here. However, there may be shortages in a type of rice and our prices will float upward as global prices rise. If you don't have some rice in your prepper pantry, consider getting some before the prices jump.
Americans should be more concerned about wheat and corn than rice, because those are fundamental building blocks of our food supply. Even though droughts are threatening production in some parts of the Midwest, we will produce more grain than we consume. However, growers will export it if export prices are higher, and this could produce shortages or food inflation at home.