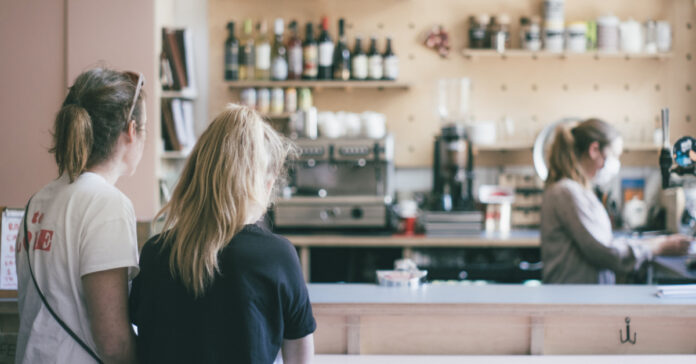 I am back at my desk after a weekend of travel. While I was enjoying the quiet mountain air, the sound of rain on the roof, and the gurgle of rushing mountain creaks, Florida turned in its worst day of COVID-19 cases ever, as did Los Angeles County.
Florida reported 15,299 new cases Sunday, a new record not only for Florida but for any state. They reportedly had 19.6 percent of test results coming back positive. These are both huge numbers. The 19.6 percent practically guarantees that there are far more cases that are going unreported.
Los Angeles reported 3,322 new cases, its highest number yet, with a positive test rate of 9 percent. The county has running total of 133,549 coronavirus cases and a total of 3089 deaths. That means that the county of Los Angeles, with a population of just over 10 million, has more cases than the entire country of Canada.
There Ain't no Stopping It
We need to adjust to the fact that the coronavirus is here to stay and that COVID-19 is going to challenge us for years. In a report entitled Covid-19: The CIDRAP Viewpoint said "this pandemic will not be over soon and that people need to be prepared for possible periodic resurgences of disease over the next two years." Sure, there are more than 100 vaccine candidates in development, but no guarantee when a vaccine will be released, how effective it will be or how long it will take to deliver a dose (or two) to everyone who wants one.
In March, we predicted that it will take three years before the U.S. returns to normal. We're sticking to that prediction.
The good news is that the number of COVID-19 cases that have minor or no symptoms is far higher than reported meaning that coronavirus is far less deadly than the cases vs deaths data would have you believe. Also, the more asymptomatic cases we have, the closer we will be to "herd immunity," assuming that her immunity exists for this virus.
Recent tests in a working class neighborhood in Queens, New York, not far from the Elmhurst hospital that was hit so hard during the early outbreak, showed 68 percent of people had antibodies. In another nearby neighborhood, the number was 56 percent. These are approaching what experts believe is herd immunity levels. We have to wonder how long it will be before other hot sports, like Miami and Houston, reach this level.
China to Blame?
Even more interesting than hard numbers is a news leak that recent Chinese defectors believe China cooked up the coronavirus in a lab and are cooperating with the FBI. According to the Daily Mail, one defector is a respected Chinese virologist. They quote Steve Bannon calling the Virology Institute in Wuhan "a biological Chernobyl."
Whether or not China created the virus, released the virus, mistakenly let it escape or had nothing to do with it is a point we'll let others investigate. The evidence is in, however, that the Chinese helped spread coronavirus by denial, delay and deceit.
Food Shortages Continue
Panic buying has slowed, but manufacturers are still unable to keep up with demand now that more people are cooking and eating at home instead of a restaurant. The Wall Street Journal reports:
Manufacturers including General Mills Inc., Campbell Soup Co. and Conagra Brands Inc. say they are pumping out food as fast as they can, but can't replenish inventories. Popular items such as flour, canned soup, pasta and rice remain in short supply.
Toilet paper remains out of stock in approximately 15 percent of grocery stores while poultry is out of stock in about 10 percent.
If you are a prepper or simply someone who likes to keep some spare food in their pantry, you should really read this Wall Street Journal article, because as cases grow, food supplies will probably shrink again. Stock up while you still can!
By the Numbers
Globally, there have been a total of 12.934 million cases of COVID-19 and 569,697 deaths due to the coronavirus. The past 24 hours represent the first time the global total feel below 200,000 in days.
India continues to notch large gains, with 28,701 cases in the past 24 hours, bringing their total to 878,254 reported cases of COVID-19. They are imposing, and in some cases re-imposing, stay-home orders, shut-down orders and other measures to reduce the spread.
Hong Kong is also re-implementing some social distancing activities, such as closing gyms and restaurants as they attempt to stall what may be a small resurgence there after 52 new cases were reported. Effective July 15, all public gatherings of more than four people will be prohibited.
While other countries are seeing small upticks in cases, the surge seen in the U.S. is unmatched. According to the New York Times, the U.S. reported 57,789 new cases of COVID-19 yesterday, bringing its total to 3,318,300. There were only 395 deaths due to the coronavirus reported in the U.S. yesterday, bringing the total deaths to 134,976.
The New York Times now reports that coronavirus cases are growing in 42 states and protectorates, a record number, while declining in only two.
Coronavirus is here to stay, both in the U.S. and around the world. We need to get better at living with it, taking steps to protect ourselves, and preparing for continued economic and social disruption.