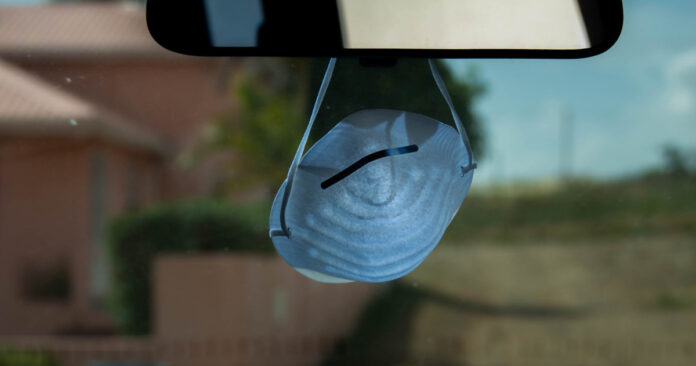 Headlines continue to scream about the number of states with increasing cases, many of which are setting new records, but they are setting records in cases, not deaths. The outbreak is continuing to grow, but it is becoming less deadly. Many of the new cases are among younger people who are less likely to have serious symptoms, need hospitalization, or die from the virus.
These new, higher numbers may be the result of Memorial Day gatherings, or they may simply be the result of reopenings.
Texas, which has seen a surge of cases in the past week, has increased testing, but it is also seeing an increase in hospitalizations. The state attributes the increase on multiple reason, including increased testing. According to the Texas Tribune:
Texas Department of State Health Services spokesperson Chris Van Deusen said part of the increase is also attributable to Texans gathering at bars, beaches, rivers and other social gatherings like graduation parties. He also said that people testing positive in prisons and at meatpacking plants continues to contribute to the growing number of cases.
Florida has also pointed to an increase of cases among younger people, with a shift in cases towards people in their 20s and 30s.
As cases rise in Georgia, Washington. and other states, we have to wonder if the protests are also causing an increase in cases. If so, those numbers may be a little clearer over the next 3 to 10 days.
Increasing vs Decreasing
The New York Times tracks the number of states where cases are increasing, mostly the same, and decreasing. Here is our latest update based on their numbers over time:

Daily Numbers
Reported cases of COVID-19 have increased 26,500 in the past 24 hours to 2,291,700. This is an increase of 1.1 percent. There were only 275 deaths reported, the lowest total since March 25, the start of the pandemic. That's an increase in deaths of only 0.2 percent.
Globally, Johns Hopkins reports that cases jumped 170,000 to 8.985 million with deaths coming in at 468,881. The global number continues to climb at a faster and faster rate, showing that this disease has legs.
At this point there are really only two ends to this story: One, an effective vaccine is developed and made available to everyone around the world, or two, enough people catch the virus and either die or develop immunity that it can no longer find hosts and dwindles. In either case, we have to hope that the virus doesn't mutate and rebound with a new variety or strain that is not impacted by antibodies to the current coronavirus.