We have done a little shopping over the past week and we're seeing unmistakable signs of inflation. Food is not only more expensive at grocery stores, but the rising cot has become a topic of conversation. The takeout we got at a local restaurant was more expensive than it used to be sitting down to eat inside. My wife spent $200 at the garden store, and she didn't even get that much. She reported that some small plants were $2 more than the used to be.
Rising prices are a side effect of coronavirus. Businesses struggling to hang on have raised their prices just to try to pay their bills. Shortages and supply chain disruptions are causing prices t move upwards as part of the supply and demand cycle. Services companies are charging more to make up for the need for providing PPE and extra time spent cleaning. Salons are charging more because they are required to limit the number of employees who ca work at one time.
The only thing that hasn't seen inflation is the cost of gas. It's under $2 here, sometimes well under $2, and that helps. Of course, we haven't driven very far lately. I just filled my talk for the first time in three months. But that's going to be changing as travel starts back up.
Social Distancing at Best Buy
I had to go to best Buy today to pick up a piece of electronic equipment that I needed right away. They had the toughest social distancing policy I had seen yet.
First, I had to go online and make an appointment. I have to tell them exactly what I'm looking for. I had been planning to go at about 11 a.m., but the appointment I got was for 12:30 to 1 p.m. I was just glad I didn't have to wait a couple days.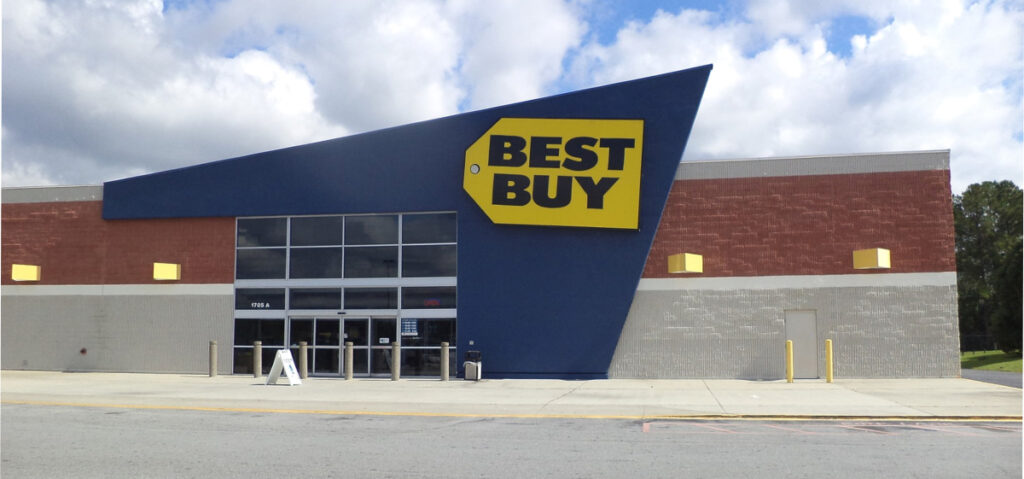 Second, once I get there, they ask me to put on gloves because otherwise they have to scrub down anything I touch. OK, I'm already wearing a mask, so I glove up. Again, no problem. I was a little surprised that they didn't take my temperature or ask me questions about COVID-19.
Third, they don't let me in until an employee is there to escort me around the store. He's also wearing a mask, but no gloves. We go to one department and then on to another. I look at the size and capabilities and pick the model I want; he goes into the back and gets it, comes out and rings me up. Then he lets me walk out by myself.
The store was very empty. I saw eight employees and maybe five customers, two of whom were leaving.
I have no problem with Best Buy wanting to protect their employees and customers, but I was surprised at this level of scrutiny this late in the game. Certainly haven't run into anything this intense at the grocery store, Sam's Club, or Walmart. It's just another example of the inconsistencies of the governmental shutdown orders. You cannot convince me that an essential business like Walmart is going to be less dangerous than a non-essential business like Best Buy.
Friends Visit
We had another couple over for dinner, our first social interaction in pretty close to three months. When we run into neighbors, we all tend to stand 10 or more feet apart, but that all went out the window in this case. Even I, and avowed introvert, will admit that it was great to see some friends.
These are close prepper friends with whom we have what you might call a-mutual support agreement. They brought us fresh eggs from their chickens and I gave him two Glock 17 magazines since he is now carrying his Glock 19 every day and wanted to have some back up magazines. A nice visit was had by all.
---
If you enjoyed this, you may be interested in other entries in our entire prepper diary, which includes our quarantine diary.
Photo credits: Main image photo of cash by Alexander Schimmeck on Unsplash. Best Buy store in Georgia photo by Michael Rivera via wikimedia. Used under CC BY-SA 3.0.