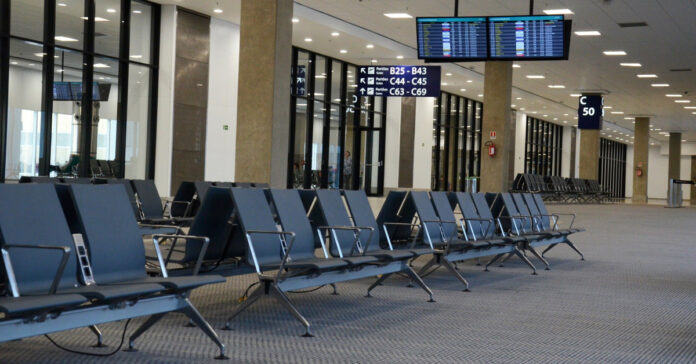 Thanks to COVID-19, entire segments of the economy are shutting down. Millions of jobs are disappearing. Soon, evictions and foreclosures will start. Lines at food pantries will lengthen. Space at homeless shelters will fill up. More kids will move back in with their aging parents. Personal and corporate bankruptcies will explode.
Eventually the government money being used to help people survive and prop up the stock market and many companies will run out.
That's when it's going to get really ugly.
The Economic Death Spiral
The coronavirus is a medical issue, but it has caused a severe economic problem that is only going to get worse as we enter the death spiral of lost jobs meaning less consumer spending leading to even fewer jobs. For example:
It's also important to remember that the United States is the engine that pulls the global economy. U.S. dollars flow to many other countries and help sustain their economies. This includes tourist dollars which have disappeared as Americans are not traveling internationally. It also includes money sent home by legal and illegal immigrants working int he U.S., many of whom are no loner employed. Of course, Americans are spending less money to buy goods manufactured overseas because they have less money.
The only thing that can possibly reverse this economic death spiral is a safe and effective treatment or vaccine. Even then, it will take some time to climb out of the hole we have dug.
By the Numbers
Despite talk about a new plateau, cases of COVID-19 in the U.S. are creeping up towards 70,000 again, with 67,200 cases reported in the past 24 hours. That brings to total U.S. case count to 4,502,500. There were 1,237 deaths yesterday due to COVID-19 for a total of 152,431.
Florida continue to report record breaking numbers while an increase in cases in New Jersey leads us to doubt the New York Metropolitan area will be able to maintain its low numbers over the coming months.
But Florida's numbers will likely drop over the next few days as testing sites have been closed due to Hurricane Isaias which looks like it will rush up the East Coast of Florida, brushing Georgia, before it potentially makes landfall in the Carolinas.
Globally, the number of cases jumped 273,000 to 17.334 million and deaths climbed by 6,230 to 374,038.