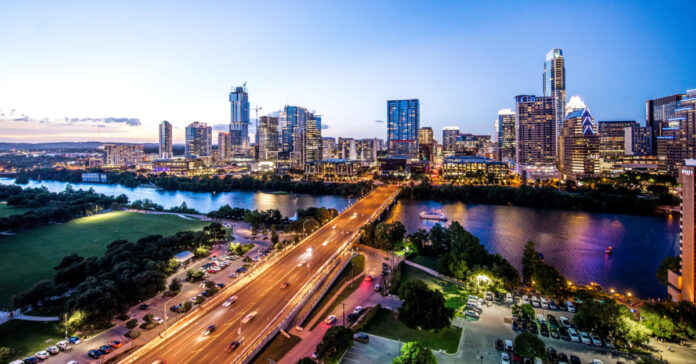 Coronavirus cases in Texas continue to dip, dropping for the fourth day in a row. Texas reported 7,153 cases Monday and 64 deaths statewide. In more positive news, the number of available ICU hospital beds in the state increased. The positive test rate also slipped for the third day in a row, which means that cases counts may continue to drop.
Cases in Florida also dropped from their July 12 peak of more than 15,000. The state reported 10,347 yesterday, with 90 new deaths. Hospitalizations in Florida continue to rise. The state's teachers have sued to prevent schools from reopening, saying it would be "reckless."
Like Florida, cases in Arizona are also down sharply from their peak of 4,877 on July 1. Arizona reported just 1,559 cases yesterday and 23 new deaths. Similarly, there were 6,846 cases in California, down from 11,694 on July 7.
Nationally, The New York Times reports that fewer than 60,000 new cases were reported yesterday, continuing a downward trend from the July 16 peak of 75,643. As of this morning, 3,844,800 people in the U.S. have tested positive for the coronavirus and 140,904 have died. That represents an additional 531 deaths in the past 24 hours.
What do Dropping Numbers Mean?
It's too soon to say exactly what the dropping numbers mean with any exactitude, but we can certainly speculate.
Some would say the early July peak was caused by the Memorial Day gatherings and that numbers might peak again in another month as cases spread over the long Independence Day holiday weekend impact the data. Others would tell you that protests caused some of the spread and as the protests die down, so too does the viral spread.
We tend to think it actually proves that wearing masks and social distancing do help slow transmission. Prior to the recent peak, many people were cavalier about taking precautions. The rising numbers scared governors and mayors into implementing mask ordinances and convinced a good number of citizens to comply.
We don't like mask wearing, but if it means keeping businesses open and protecting the vulnerable, we're willing to accept it until the numbers drop back down. We have always felt that stores that have been able to say "No shirts, no shoes, no service," should be able to add "no masks" to the list. People who disagree are free to take their business elsewhere.
Mask wearing may also allow in-person voting to proceed in many states, an important point as the election draws near.
Death Rate
If you do the math and divide the number of COVID-19 cases reported globally with the number of deaths, you end up with a death rate of about 4.1 percent. However, this doesn't take into account the many asymptomatic cases that go unreported. Now new study results reviewed by the Wall Street Journal show that coronavirus has an infection rate of between 0.5 and 1 percent, with many results coming in at around 0.6 to 0.7 percent.
This makes COVID-19 about six times more deadly than the seasonal flu. Like the flu, COVID-19 has higher rates among the elderly. The flu, however, kills more infants and children.
Global Numbers
205,000 cases were reported globally, bringing the total of reported cases to 14.735 million. Deaths climbed by 3,844 to 610,654. Outside of the U.S., India continues to report high numbers of infections and now has 1.155 million cases.