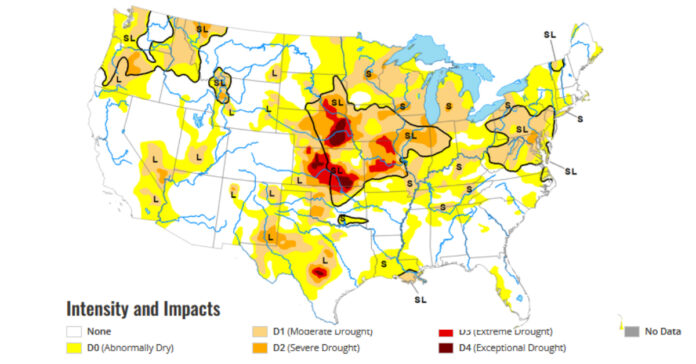 Moderate to exceptional drought conditions in key Midwest states are contributing to the possibility of crop failures, which is pushing up the price of corn, wheat, and soybeans.
According to Bloomberg, "Without substantial rain in the next month or so, the consequences could be dire."
Published 6/22/2023. Read full article.